Supporters

The Saffron Walden Symphony Orchestra relies on contributions from its members, audiences, and charitable organisations such as the Yellow Car Trust. We are also reliant on help from our sponsors and advertisers. Please support us by supporting them: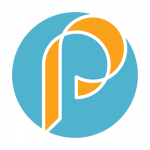 Pellys RJP Solicitors – 12 Market Walk, Saffron Walden, Essex CB10 1JZ. Tel. 01799 514 420.

Hibbs Walsh Associates – 53 High St, Saffron Walden, Essex CB10 1AR. Tel. 01799 523660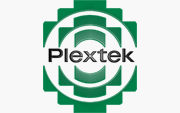 Plextek Ltd. – Communication Technology Consultants. London Road, Great Chesterford, 
Essex, CB10 1NY. Tel. 01799 533200

Bidwells – Real Estate Consultants. Bidwell House, Trumpington Road, Trumpington, Cambridge, CB2 9LD. Tel. 01223 841841

Touch of Ginger Ltd. Unit 6 The Sidings, Station Road, Shepreth, Herfordshire, SG8 6PZ. Tel. 01223 850396
Sponsorship and Advertising
The cost of maintaining the Orchestra is considerable, and we could not continue without generous support. The orchestra will be very pleased to hear from any company, organisation or individual willing to, e.g.,:
sponsor a performance or season
advertise in our programmes, posters and/or on our website
make a donation.
Sponsorship helps by underwriting the cost of a concert either in whole or in part. Each concert costs the orchestra in the region of £4000, much of this relating to venue and music hire. Corporate sponsors who can help us with this can enjoy a range of benefits such as advertising in our programmes, on our posters and/or on our website, and an allocation of tickets for staff and/or for the purpose of entertaining clients. It may also be possible to mount displays of corporate literature and product information.
Please don't hesitate to contact us if you have any questions on the above.