Saffron Walden Orchestral Society

About Us
President – Jumbo Barker
Saffron Walden Orchestral Society's purpose is to provide performance opportunities for talented musicians living or working in and around the district of Uttlesford, and to promote the appreciation of music in the wider community through the presentation of public concerts and community based projects. The society oversees the running of both the Saffron Walden Symphony Orchestra (SWSO; previously known as Uttlesforde Orchestra) and the Saffron Walden Children's Orchestra (SWCO).
Please do read our Data Protection Policy, and our Child Protection Policy.
Committee
Chairman – Helen Glenister
Vice-Chairman – Ryan Weaver
Treasurer – Jeremy Lewin
Secretary – Philippa Hopewell
Rob Furber
Hannah Razzell
Conductor – Richard Hull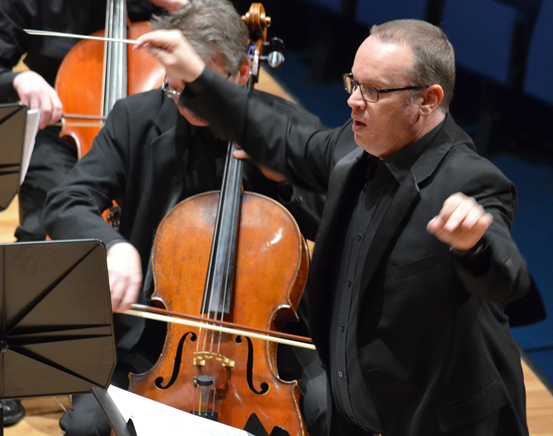 After gaining a Degree in Music from Dartington College of Arts in 1991, Richard embarked on a trumpet teaching career, starting at his old school, Bedford Modern School. He began to work full time for Bedfordshire Music Service in 1995. He has taught for various music services and been involved in many different aspects of brass tuition and education over the last twenty two years, having also spent a year as Visiting Professor of Trumpet at Cornell University in Ithaca, New York.
Richard has played for and conducted both the Bedford Town Band and the City of Cambridge Brass Band, and is also active as a pianist and accompanist. He has played concertos on the trumpet and the piano with various orchestras and bands, including the Gregson Trumpet Concerto with the Milton Keynes Sinfonia and the Ravel Piano Concerto in G with the Dartington Symphony Orchestra. Richard was conductor of the Huntingdonshire Philharmonic Orchestra for their 2005/6 season and has conducted several concerts for the Cambridge Orchestra.
Following two successful concerts with the Uttlesforde Orchestra (now SWSO) during 2007/8 he was appointed their Principal Conductor from the start of the 2008/9 season. In 2009, Richard was also invited to become musical director of the newly formed Cambridge Symphonic Winds.
Leader – Sarah James
Sarah began playing the violin at the comparatively late age of ten, taking lessons from teachers in the Bedfordshire County Music Service. The Service offered unparalleled opportunities for young people to experience orchestral playing, thus establishing her love of this form of music making; she joined her first adult orchestra at the age of fourteen. As an adult Sarah had lessons with Simon Cartledge, and subsequently played in quartets with him. She currently plays on a copy of the 1708 Regent Stradivarius, made by Robin Aitchison of Ely in 2001.