SWCO Tutors
Carla Robinson – Strings Tutor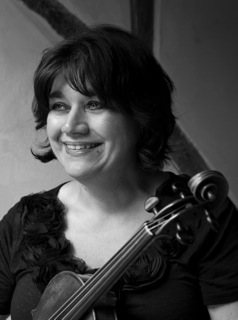 Carla studied the violin, piano and recorder at the Royal Academy of Music. Over the last 30 years she has enjoyed a huge range of freelance orchestral work, teaching work and chamber music which has taken her all around the world. Her lifetime motto "variety is the spice of life" has taken her from chamber music concerts in New York, opera contracts in Parma Italy, to playing in authentic Mariachi and Tango bands, playing aboard the Orient express and QE2 to appearances on Top of the Pops to name a few.
She currently runs a quartet "Le Soiree" with her husband Gideon a violinist in the Philharmonia Orchestra.
She teaches violin and coaches ensembles at Saffron Walden County High School and also runs instrumental lessons at her local village school.
She has coached on many courses and enjoys particularly working with young string ensembles.
Her interest in alternative therapies prompted her to qualify as a professional Reflexologist and `Reiki practitioner in 2002 where she runs a thriving clinic from home.
Stephanie Reeve – Woodwind Tutor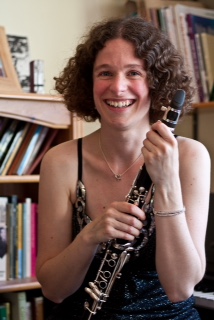 Stephanie started playing the clarinet at the age of 10, and worked her way through the Northamptonshire County Youth Orchestra system before moving to London to study at Trinity College of Music. She has performed with various orchestras and chamber groups all over the country and at venues including Kensington Palace and No. 10 Downing Street. She now teaches around the Cambridgeshire and Essex areas in primary and secondary schools, runs playdays and short woodwind courses, and directs the Stapleford Clarinet choir. Although familiar with all the woodwind family, she is a clarinet specialist and can often be seen with clarinets of all sizes including the very large contrabass clarinet. Stephanie has enjoyed being the woodwind coach for the Saffron Walden Children's Orchestra since 2014.
Conductor – Richard Hull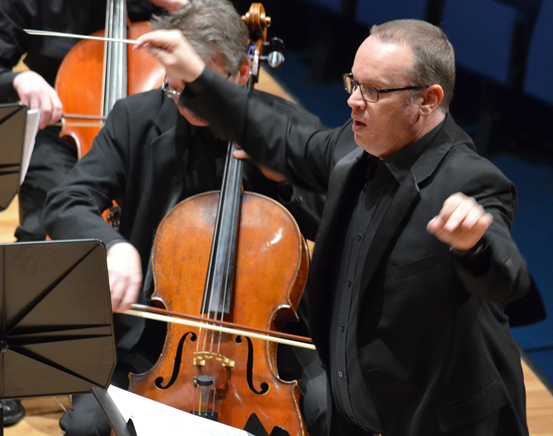 After gaining a Degree in Music from Dartington College of Arts in 1991, Richard embarked on a trumpet teaching career, starting at his old school, Bedford Modern School. He began to work full time for Bedfordshire Music Service in 1995. He has taught for various music services and been involved in many different aspects of brass tuition and education over the last twenty two years, having also spent a year as Visiting Professor of Trumpet at Cornell University in Ithaca, New York.
Richard has played for and conducted both the Bedford Town Band and the City of Cambridge Brass Band, and is also active as a pianist and accompanist. He has played concertos on the trumpet and the piano with various orchestras and bands, including the Gregson Trumpet Concerto with the Milton Keynes Sinfonia and the Ravel Piano Concerto in G with the Dartington Symphony Orchestra. Richard was conductor of the Huntingdonshire Philharmonic Orchestra for their 2005/6 season and has conducted several concerts for the Cambridge Orchestra.
Following two successful concerts with the Uttlesforde Orchestra during 2007/8 he was appointed their Principal Conductor from the start of the 2008/9 season. In 2009 Richard was also invited to become musical director of the newly-formed Cambridge Symphonic Winds.
Until recently Richard was Head of Brass at the Perse School in Cambridge and also taught at the Perse Preparatory School. He is still Principal Trumpet of the Sampson Orchestra of Cambridge and the Sinfonia of Cambridge. Since moving to Kent he has been working as a freelance musician, acting as music copyist for the composer Paul Hart and spending time arranging and composing music.