Film Music Concert Feb 2022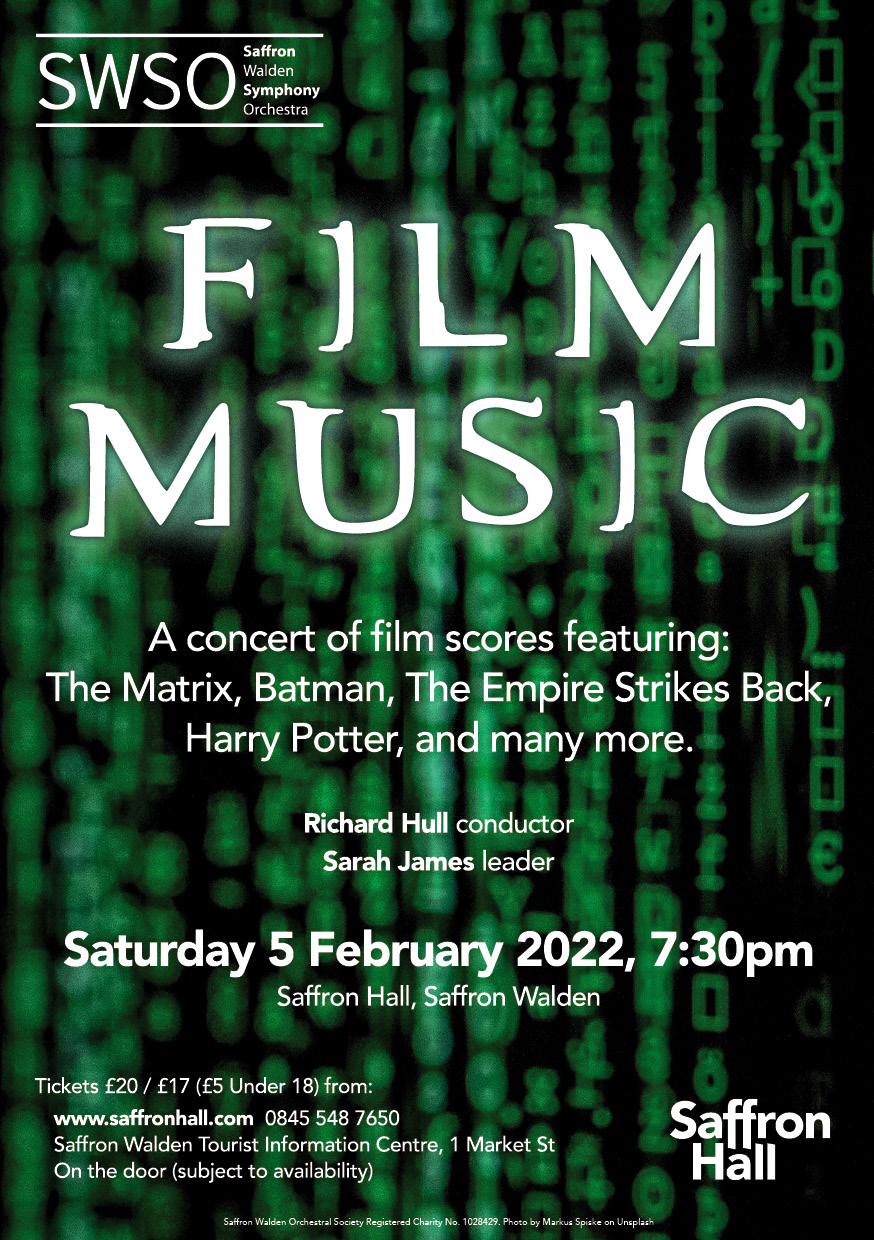 Symphony Orchestra's concert was a delight
We experienced a really superb treat at Saffron Hall on Saturday when Richard Hull conducted the Saffron Walden Symphony Orchestra in a programme of Film Music for a large audience. There was an opening medley with more than 20 film associated titles and then some seriously evocative and sometimes complex pieces such as The Matrix and Harry Potter and the Prisoner of Azkaban. The orchestra is now more than 60 strong and is a true force to reckon with – they deserve the highest praise. One could have been forgiven for believing this was a professional orchestra. It is our local orchestra and we ought to give them every support each time they have a concert. It was a delight!
Diana Hoy, Saffron Walden
Printed in Walden Local February 2022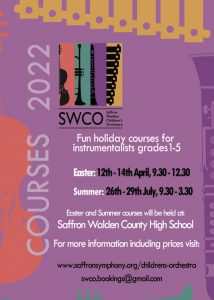 Please visit the 'Children' section of our website for information about our planned SWCO Courses for 2022!