June 2016 concert – Jerome Sadler
"I was so impressed by the SWSO's performance under the calm and authoritative leadership of Richard Hull. The orchestra was well prepared, had mastered the complexities of Martinů's score, and executed excellently. Regular attendees of CRSO concerts will know that we love to programme new and unusual works… It was thrilling to be part of a performance of such a rarely played work. I wonder what the SWSO's audience thought of the experience. My sense was that the work had made a powerful impression in the hall.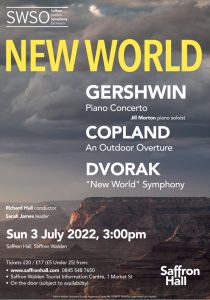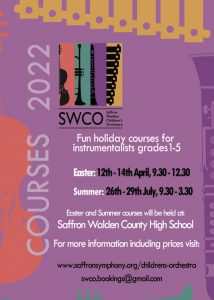 Please visit the 'Children' section of our website for information about our planned SWCO Courses for 2022!